The Last Stage
By Johannes
We only went up to Bosnia as there is a scenic trail from Trebinje to Mostar following shut down rail tracks. Our plan was to cycle along the coast road in Croatia but there we had to share the road with a lot of tourists and their RVs respectively. When we entered Bosnia the roads were quiet again and in general it felt much more calm. Hence it was an easy decision to change the route one last time by cycling through Bosnia as long as possible and then go up north-west towards Austria and Germany instead of the more southern sea route to Italy.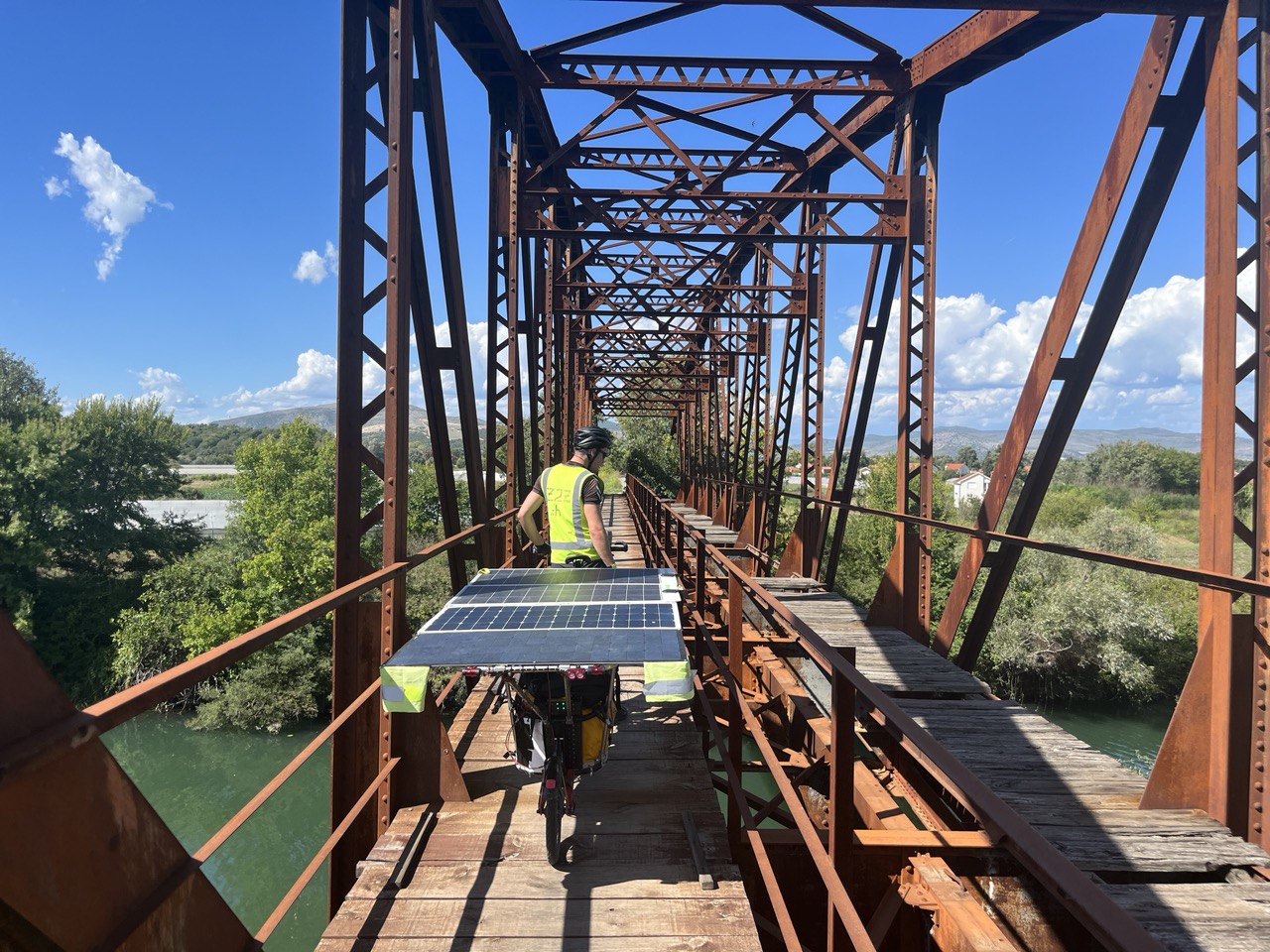 Bosnia is a country we never planned to cycle through. We were surprised by its landscape and the general kindness of people. One thing surprised us though, we got constantly reminded of the Bosnian war (even if that happened before we were even born) as there are many facades scattered with bullet holes. Especially in the boarder region of Bosnia and Croatia. In this region we cycled through a strech where for about 10 km every second house was still marked by the war.
After leaving Bosnia, we stayed in Croatia for one night and then headed towards Slovenia. Unfortunately our cycle path stopped at a closed border crossing with a single policeman in charge. We asked him how we should cross the boarder as the only boarder crossing near by was a huge highway. For him it was fairly clear, we should simply go on the highway. That is what we did and passed a no-cycling sign as we cycled on the onramp of the highway. We found ourselves on a 3 lane highway (which is massive for European standards) but successfully crossed the two check points and managed to leave the highway right before it went into a tunnel. This marks our last border crossing where we had to show IDs or got questioned. Thank you Schengen! Little did we know that also was the last day with a lot of sun and no rain. So far from Athens up to this point weather has been amazing. A day later we entered Austria and it stared to pour like we had seen it back in Australia. It was actually the most extreme rain we have experienced up to this point. So much in fact that we had to stop once as we could not see the road anymore due to rain in our eyes. During these rainy days we were once more saved by kind warmshower hosts as it also got cold again and we could dry our clothes at cosy homes during the night. It was pouring all day long everyday until we reached Germany. From then on the rain would occasionally stop.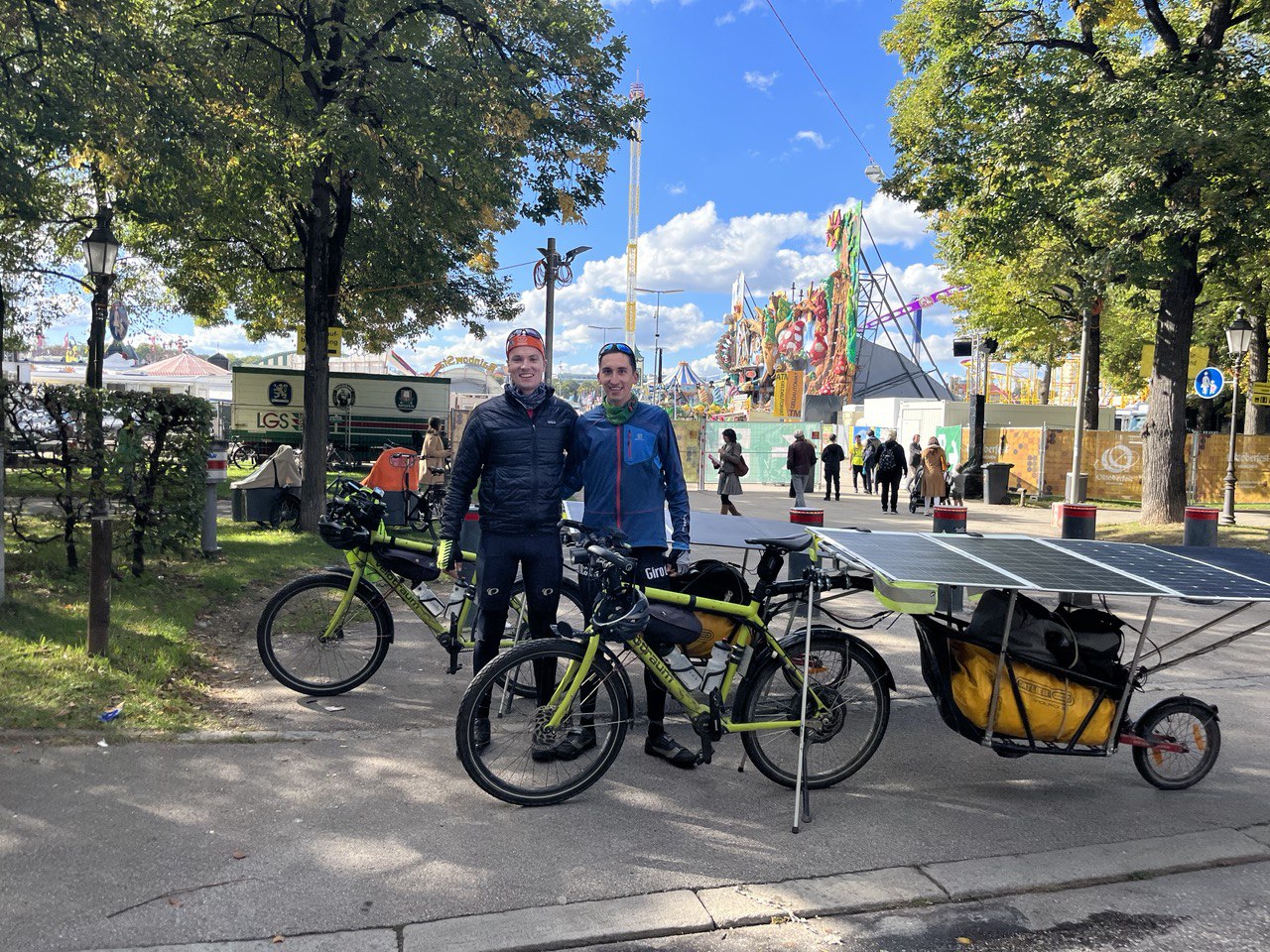 We decided to pass through Munich in southern Germany and stay there for a day as we had plenty of time left until the date we had decidd we wanted to arrive in Zurich. We were well aware of the ongoing Oktoberfest but as we both dislike Schlager music there was not really any incentive to go there. But as we just followed our navigation software without checking how it planned the route through the city of Munich we were first guided through the completely overcrowded inner city just to get navigated right to the entrance of the Oktoberfest, the only place we tried to avoid. It was lets say "interesting" to see with our own eyes.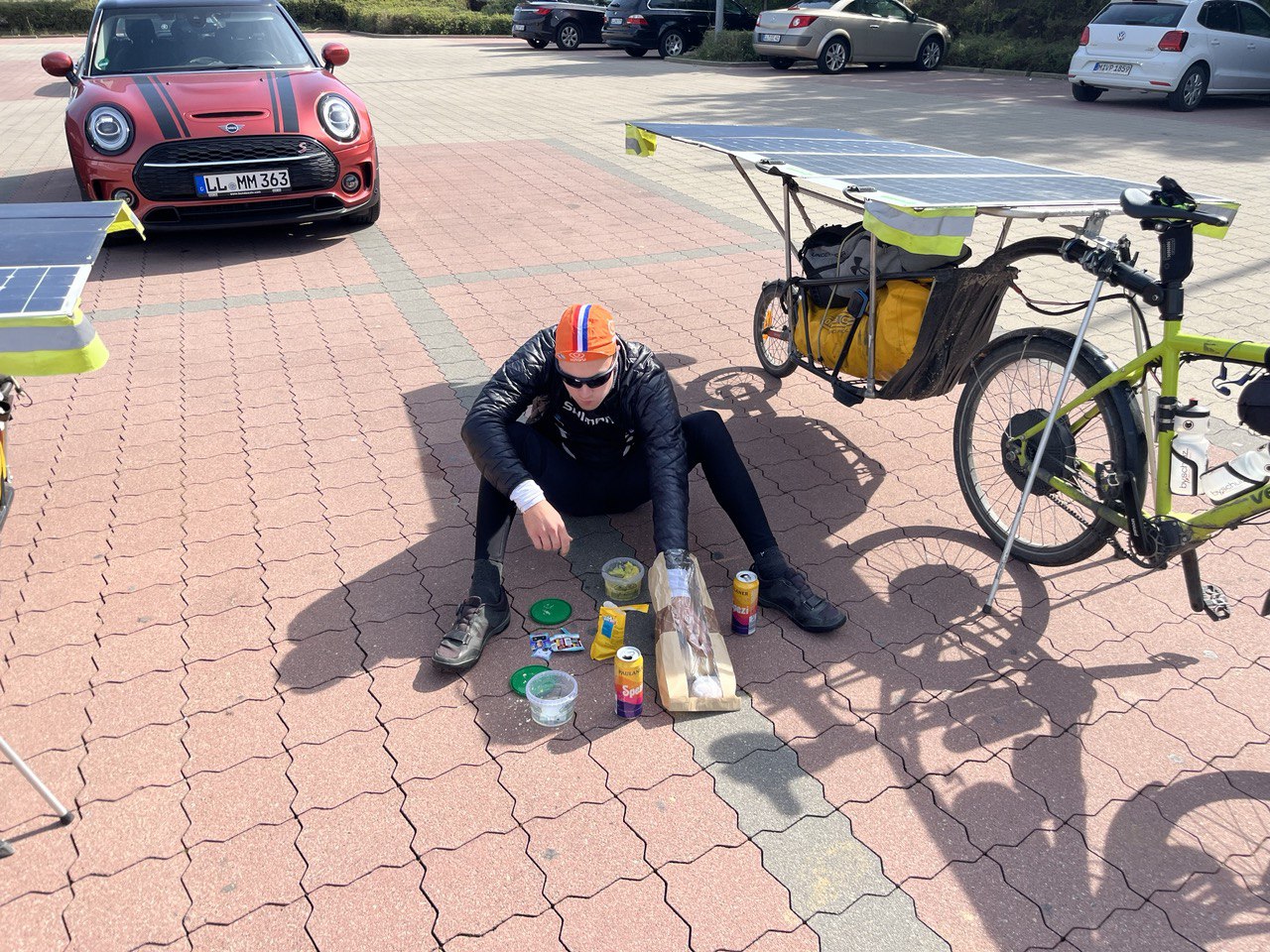 We headed off for the last three days of our ride. That evening my tent pole broke which is kind of funny as it was the last ever night we would sleep in the tents. The next night we could stay at my parents place as they live near our route. On our arrival both of our parents prepared a very sweet welcome and dinner.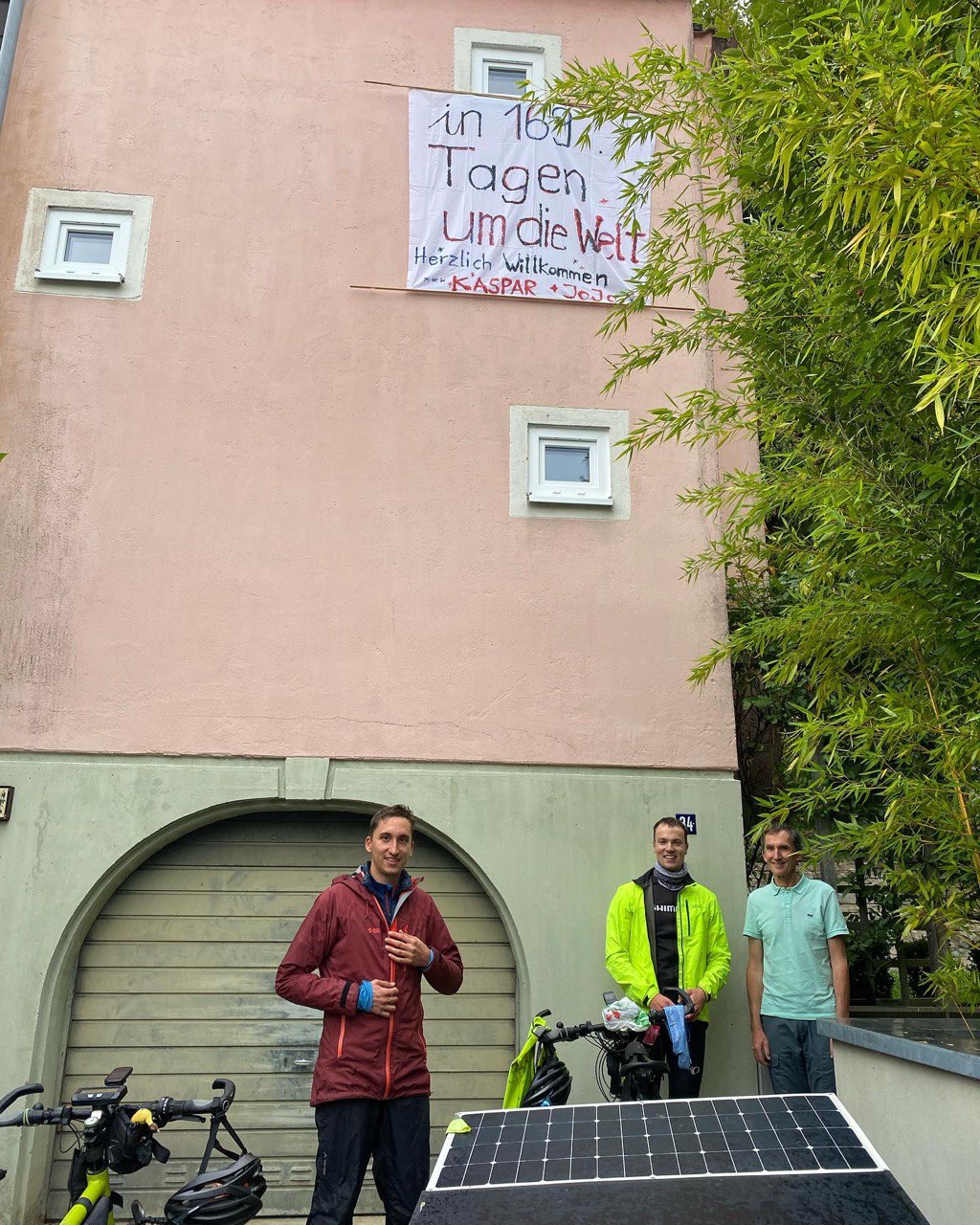 The next day was basically a peace of cake, a 90 km ride back to Zürich with a lunch waiting for us half way through. And then in Schaffhausen we actually saw the first road sign pointing to Zurich.
On 4:30 pm the 25th of September we actually pulled it off:
We can now proudly say we cycled from Zurich to Zurich by taking a detour around the world.