We have finally started about a week ago. All in all we are on schedule, even slightly ahead. We have to be in Lisbon latest in 15 days and have covered around 40 percent of the first leg in Europe. To my surprise there is little to no free time and always something to do. I had imagined to cycle for the day, repair a bit and chill for the last few hours. But it turned out there is always something to fix or improve on the bike and logistic wise. In addition when its gets dark, there is only so much you can do so normally we just go to bed early. Its actually quite demanding to full fill the basic needs of shelter and food combined with the task to cover as much distance as possible.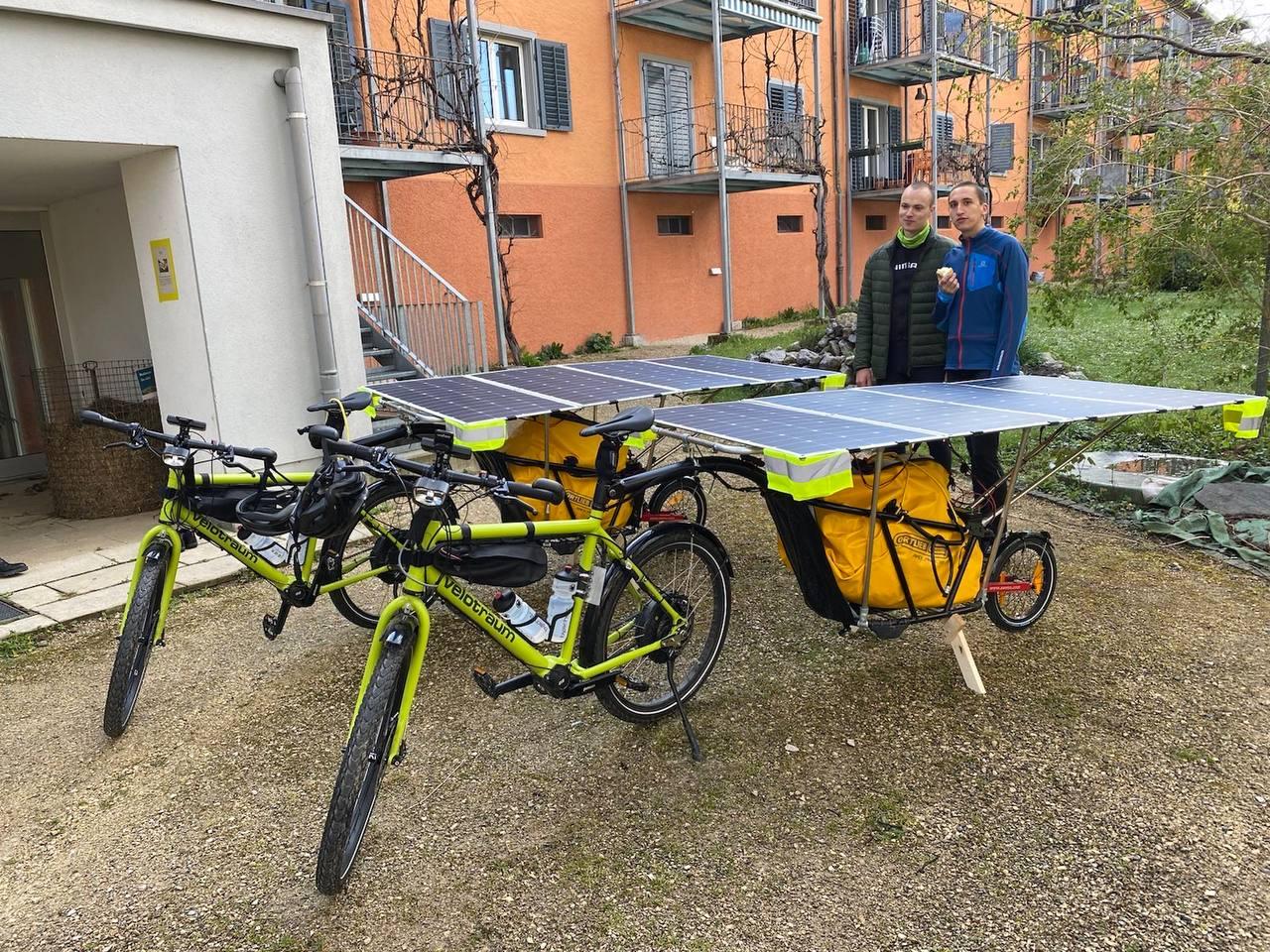 It is amazing how well of an icebreaker these bikes are. When ever we stop, people approach us and start a conversation. The perception we get is throughout positive. Someone nearly drove in the ditch when trying film us while passing by with a car. Luckily nothing happened.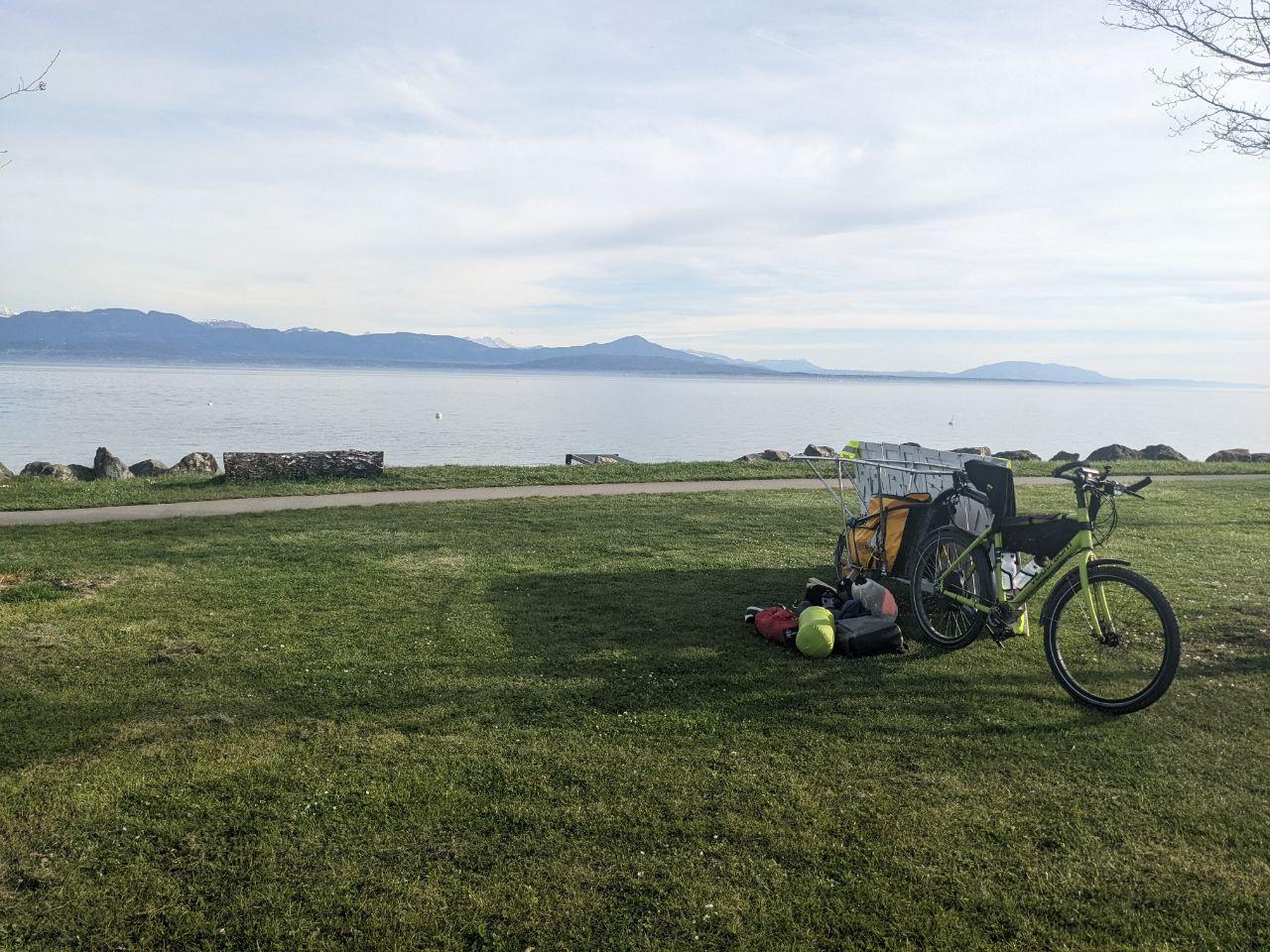 You can never test enough. A sentence we heard a lot before our trip started and indeed we have tested the bike firmly. Never the less we have notices some major weaknesses which I hope we have sorted out by now. Most important a new stand. It might sound ridiculous but driving the bike is fairly simple but what has been a challenge was to park it in a secure way. We have just added this morning not one but two stands per bike combined with parking brakes. It is probably overkill but also a compensation for the last week.
Which brings us to now. Currently we have found shelter in some primary school (which is - luckily for us - empty as it is Saturday) as we have wind speeds of over 35 km/h which reduces the fun of cycling with a normal bike and makes it nearly impossible with our setup. Our genius plan is to go by night through the 50 km stretch where the wind dies down by night just to blow again the next day. Hence we have suddenly a lot of time on hand for once without too much to do. I am more than happy to have brought my hammock which works as expected.