California Dreaming and a New Continent
By Kaspar
Yosemite National Park
When I wrote the last blog entry, I was sitting at the beach of Lake Tahoe with a cool beer in my hand. That was already quite a few weeks back and it is definitely time for an update.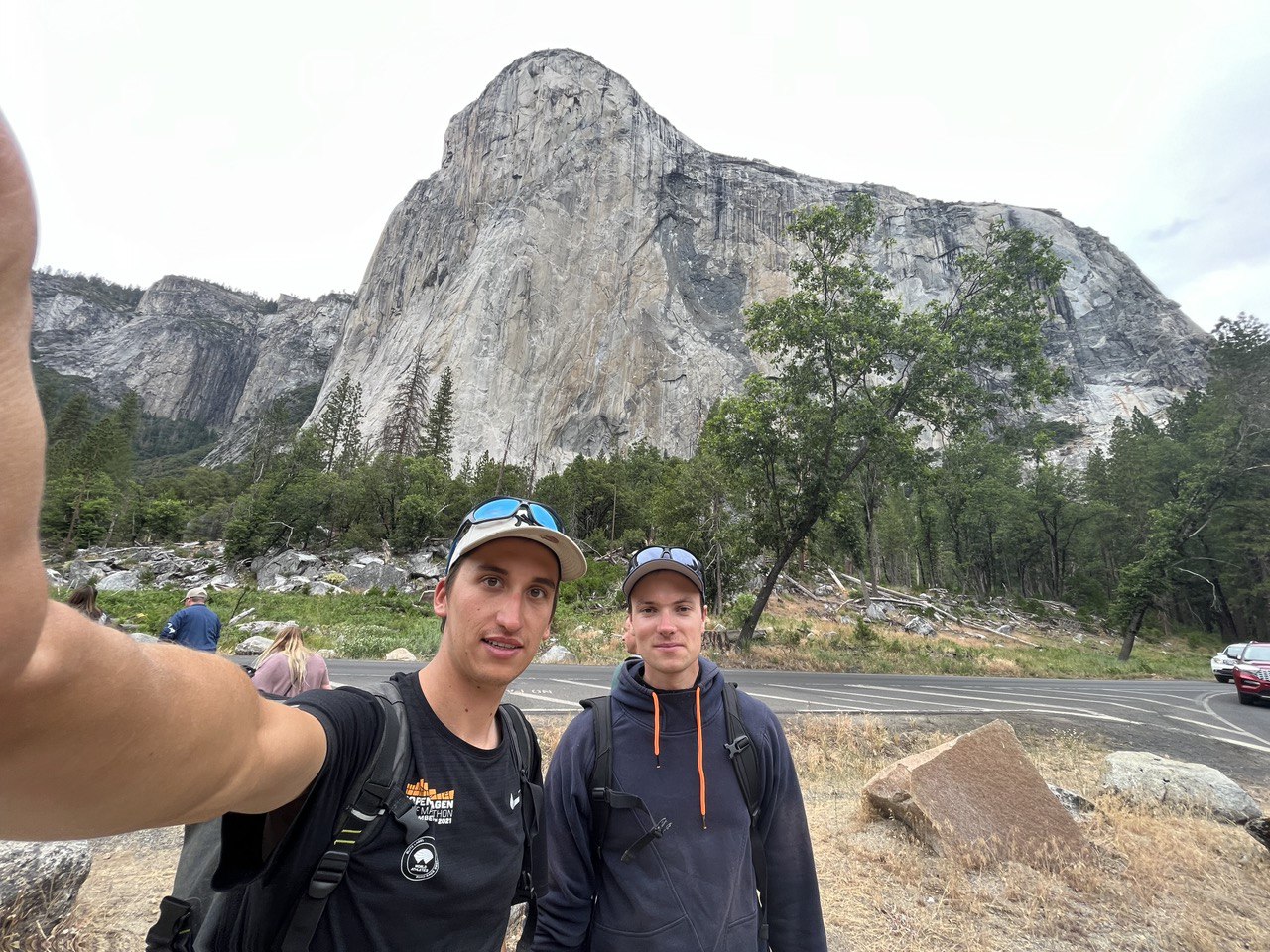 From Lake Tahoe, our route led us south through a part of Nevada, so we still got to experience how it is to ride in the desert (as could be expected, not too much to see besides sand and now and then a rattle snake). During the day we rode through the desert we also experienced our first real mechanical defect, an aluminum rod on my trailer broke in half and had to be replaced. Luckily we had been carrying around a spare rod we had bought all the way back in France. We went south in order to be able to ride over Tioga pass through Yosemite National Park. Definitely worth the climb and worth the day off we took to enter the park from the Californian side by taking a bus back in (apparently only Europeans use that bus for whatever reason but it is an awesome way to avoid the incredible traffic that piles up in Yosemite almost every day).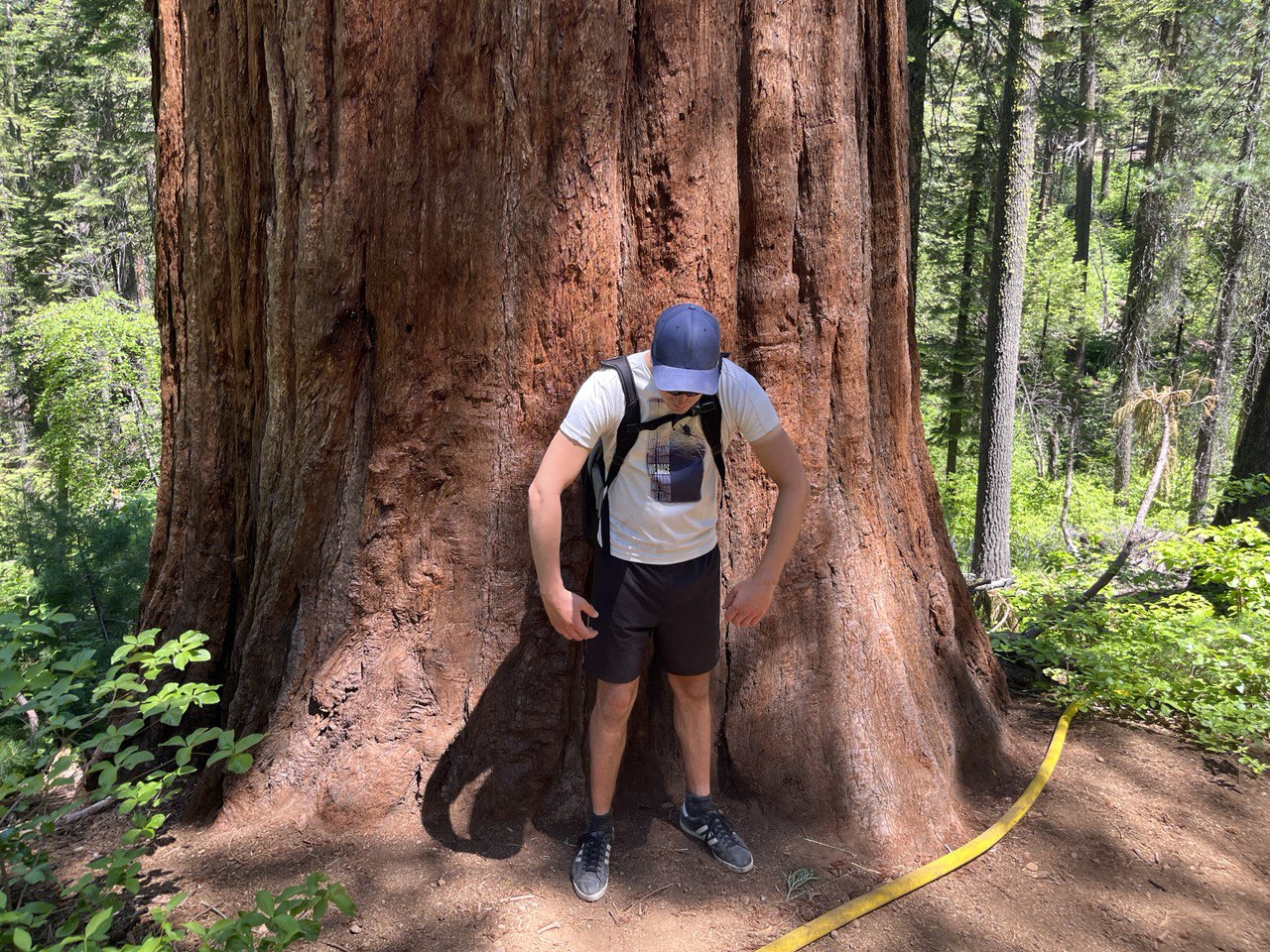 As soon as we were on the other side of the Sierra Nevada, the average temperature during the day increased by more than 10 °C. Riding during the day became unpleasant pretty quickly already in the morning. As we still had about a week left before we had to arrive in San Francisco, we decided to stay up in the mountains where it was a bit cooler due to the altitude and avoid the heat which would also give us the opportunity to look for the famous giant Sequoia trees that grow in the mountainous forests there.
The west coast
After a couple of days in the forest we then made our way to finally reach the pacific coast. What a feeling to have actually crossed another continent and stand at the coast on the other side! Despite some technical issues with multiple flat tires as well as molten electrical plugs on that day, we made it to our last stop in the US: San Francisco.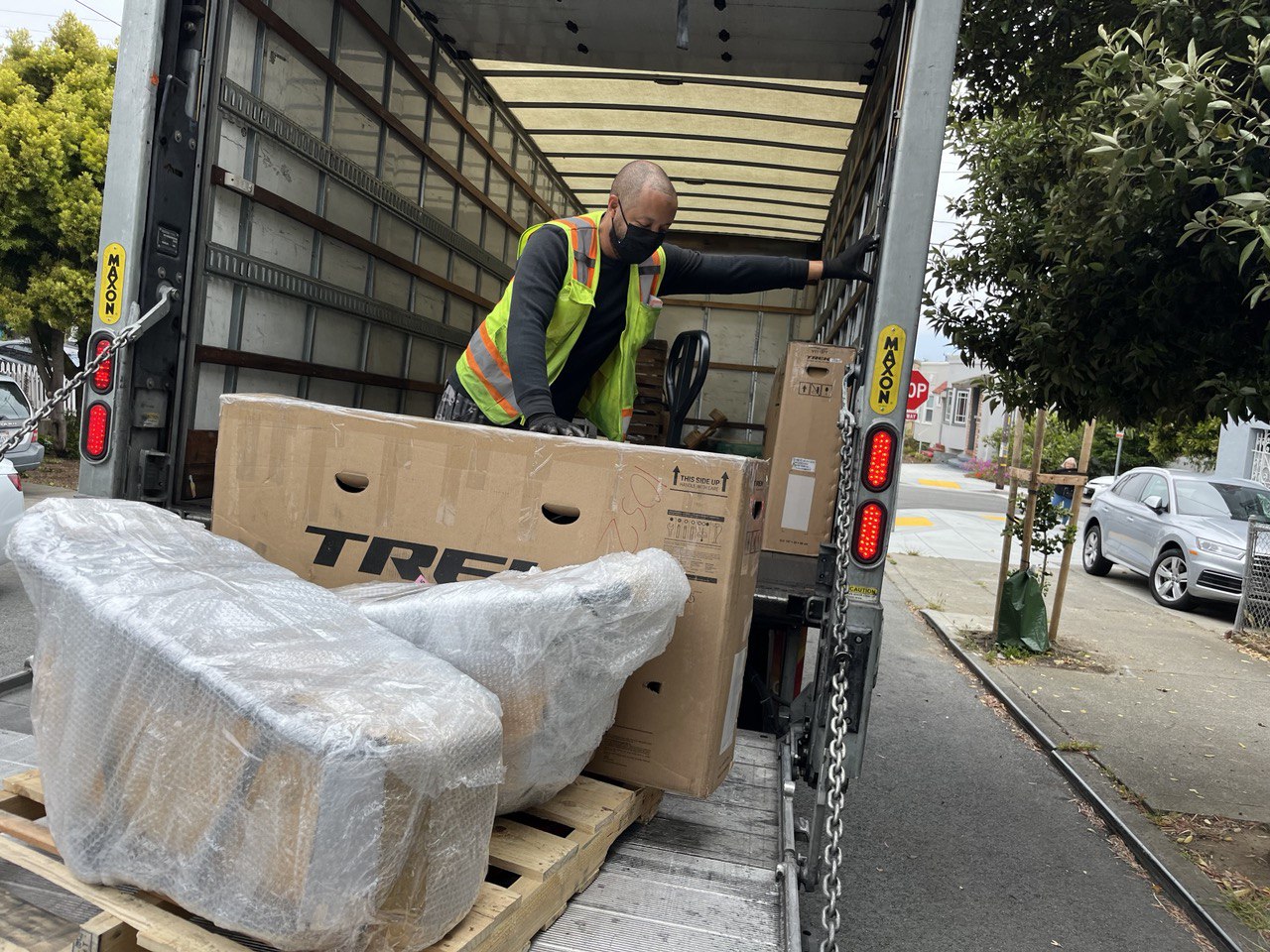 Here the whole fun of disassembling our complete kit would start again (and again take a full day). We were lucky to have a host that allowed us to disassemble in her yard next to our tents which is definitely more comfortable than the parking lot we had used for that last time we had to fly back in Portugal. Handing the in total 150kg weighting 4 packages over to the shipping company was quite a relief… Let's hope they arrive at the next continent the way we shipped them.
After getting rid of almost all our possessions, we enjoyed a week off in the cool climate of San Francisco (which is kept cool by Karl the fog as we learned) and celebrated Independence Day. The week off felt like holidays.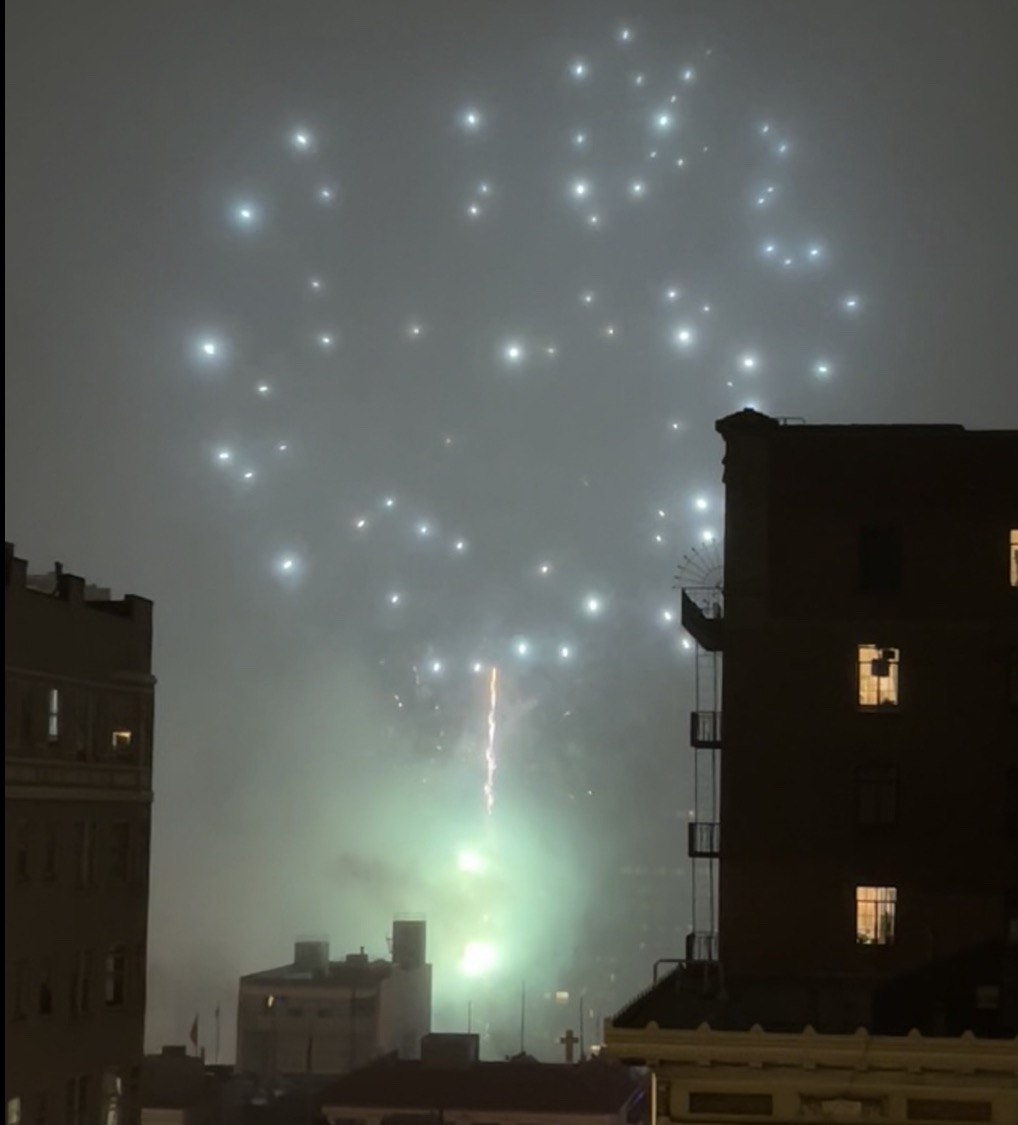 A new continent
From the US west coast our journey leads us to the next continent coming up - Australia. Plane ticket pricing is a mystery and as we are on a budget we went for the cheapest connection from San Francisco to Sydney which means we had to fly over Los Angeles and Fiji. So far so good, our 14 battery packs each we carry in our carry-on baggage went through the security check without any issues as was the case ok our first flight to the US. The first two flights went well, in addition to the time shift we lost a whole day somewhere in the pacific and landed in Fiji early in the morning. For some reason, our carry on luggage had to go an additional security check in Nadi, Fiji and as we started to take our batteries out of our bags, airport staff started telling us that it would not be possible to fly with so many and so big batteries. That left us speechless for a moment as our whole bike design is based on the assumption, that many "small" batteries are allowed to be brought on a plane… One security officer called another one, and we explained what kind of batteries we carry and how many of them to numerous officers who kept telling us we would have to leave the batteries behind. We had done our research and now the rules on lithium-ion batteries in carry-on baggage in detail but the security staff did not seem to care. I already started making a plan B as our whole set up does not work without the batteries, we completely rely on them. Luckily after more than two hours of discussions, we were finally able to convince the responsible staff of their own rules, and they would let us pass the security check with all our batteries. What a relief!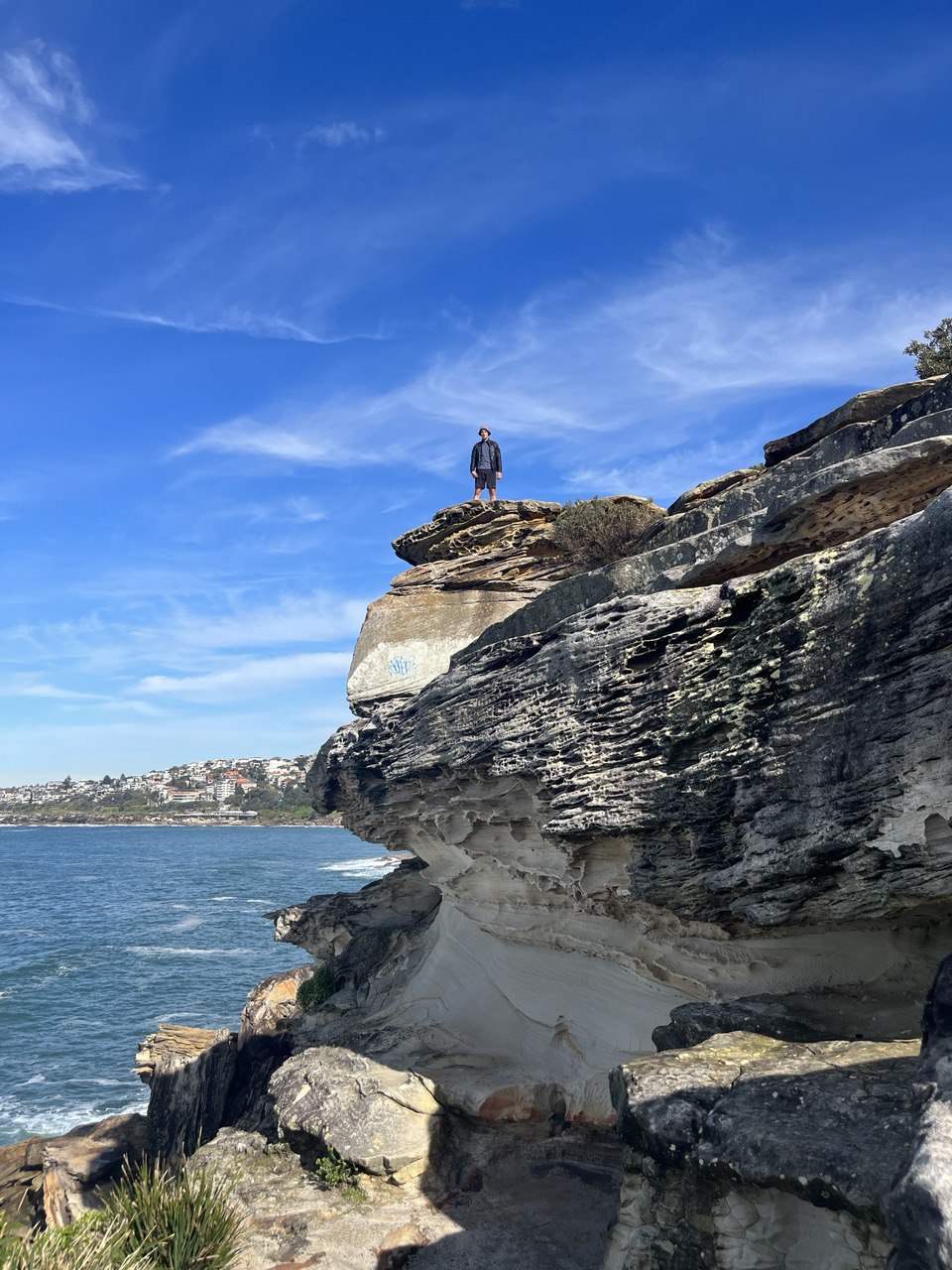 New continent, new variant
We arrived in Sydney with our inner clock completely messed up, a short walk to the beach and then directly to bed. As it is winter on the southern hemisphere right now the sun sets already at 5 pm, good if you want to sleep, bad if you plan to cross a whole continent and rely on sunlight to get energy.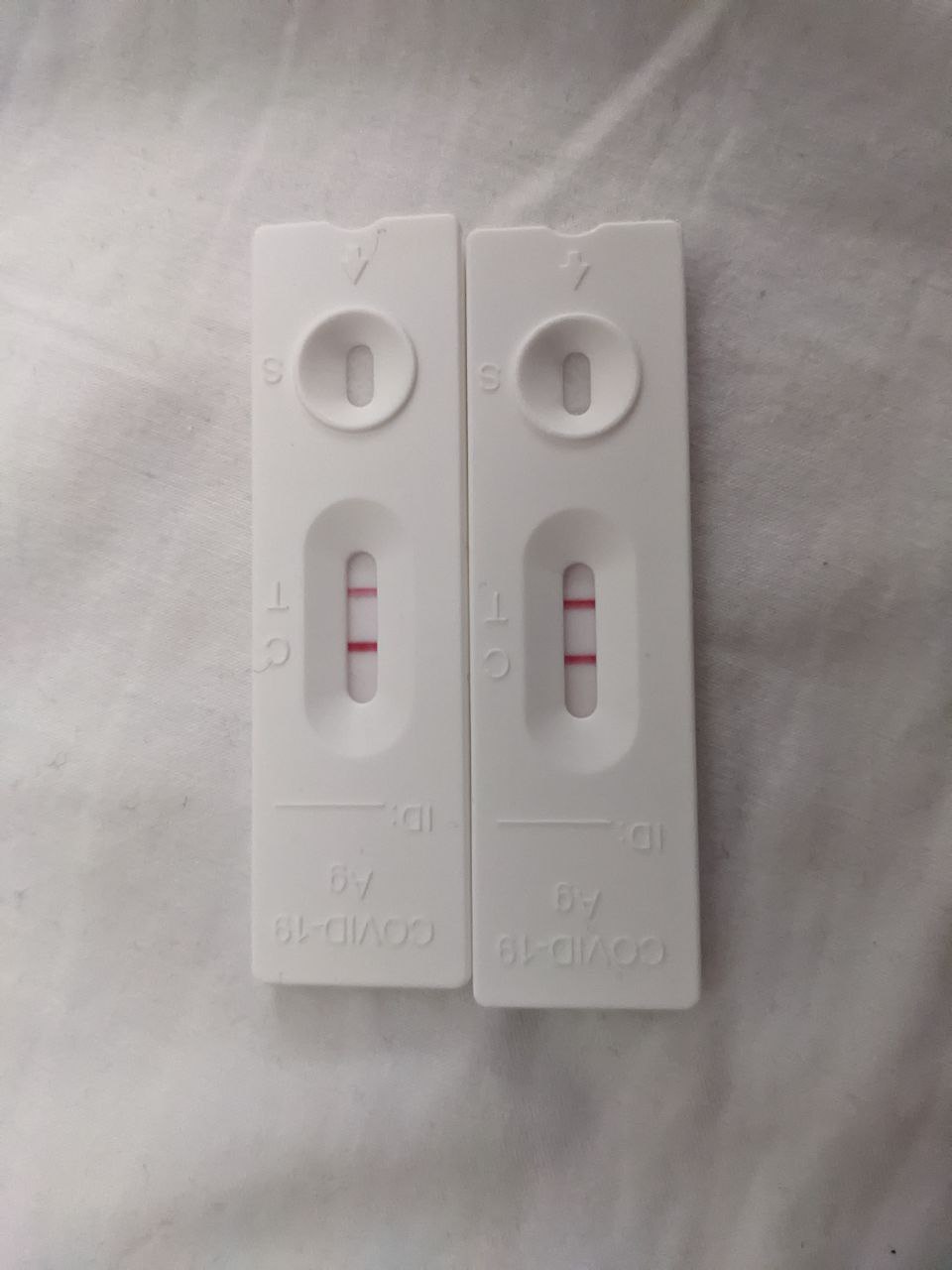 After a bit of sightseeing the next day, I realized I was feeling a bit more tired than I should and my throat was feeling sore as well. Bad signs in the present time. A covid test gave confirmation: positive. Luckily Johannes was feeling well and could organise a hotel room and I could isolate myself. It caught me worse than expected after the three vaccinations I have had. To my surprise covid gave me high fewer for two days, higher than I had ever experienced before and even now - after a week - I am still feeling weak. Meanwhile, Johannes got a cold from the hostel he stayed in. But actually we have all the time in the world as our baggage has to undergo quarantine as well. Australia has strict rules to prevent invasive species from spreading.